information technology
champion the adoption
of emerging tech
deliver innovative solutions to complex business problems for our rapidly changing global industry.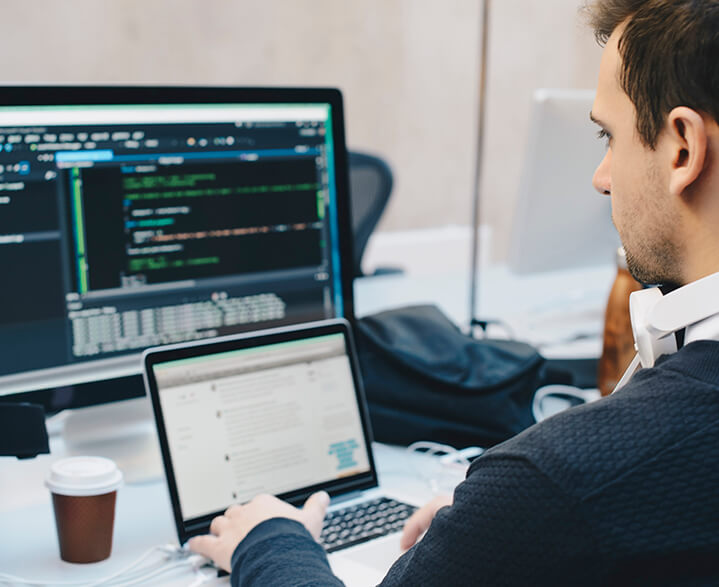 Agile Scrum Master
Makati City, Philippines
R000015117-en-1
success profile
Demonstrate core high performance behaviors – thrive in a highly collaborative, project-based environment, and tackle complex business problems to reach creative, yet practical solutions.
Collaborative
Analytical
Communicator
Strategic
Results-Driven
Problem-Solver
Agile Scrum Master
Makati City, Philippines
R000015117-en-1
Chevron is accepting online applications for Agile Scrum Master position located in Makati, Philippines.
Join our Team
Chevron's strategy is straight-forward: be a leader in efficient and lower carbon production of traditional energy, in high demand today and for decades to come, while growing lower carbon businesses that will be a bigger part of the future. To achieve these goals, we'll build on the assets, experience, capabilities, and relationships we've developed over 140 years to incubate and grow new business.
Technology will play a crucial role in unlocking ever cleaner and more affordable sources of energy. Chevron is seeking innovative, technology professionals with a desire to thrive in the global digital environment and help us lead the global energy transition. An IT career at Chevron offers you the opportunity to work in a technical environment with a global reach. You'll find that we make a business of investing in our people and encouraging your professional development through a learning culture and challenging on-the-job opportunities. We differentiate ourselves through the application of cutting-edge technology, and by taking a collaborative approach that includes in-house expertise, proprietary solutions, and strategic partnerships. We also offer flexible work schedules and very competitive benefits.
Join Chevron IT. Lend us your skills and enjoy a great career with Chevron. ​
Our goal is to deliver competitive performance by Aligning & Inspiring ourselves and others by setting clear expectations, Building Relationships with internal and external partners, Growing Capabilities within ourselves and coaching others to their full potential, so that we can overcome obstacles and remove barriers to Deliver Results.
We seek passionate individuals who exemplify high performing behaviours and share our vision of bringing Agile/Scrum and the power of new ways of working and solutions to IT and internal business partners.
The Role
The Scrum Master facilitates and champions the agile software development process by coaching and mentoring development teams, identifying and eliminating impediments, and promoting the use of established standards and novel practices.
Scrum Master is a servant leader of the team and coaches the team on self-organization.
As a Scrum Master, you will:
Facilitate and champion the agile methodology by coaching and mentoring development teams and promoting the use of standards and best practices.

Coach the team to improve collaboration and self-management, promoting healthy interactions both within the team and with external stakeholders.

Facilitates the identification and removal of impediments to the team's progress and focus on eliminating waste and delays.

As a servant leader, promotes adoption of an agile mindset through teaching, mentoring, and coaching.

Ensures the team is utilizing Scrum/SAFe ceremonies effectively to maximize value delivery and facilitates Scrum ceremonies.

Represent the team at broader planning and coordination sessions (e.g., Scrum of Scrums).

Actively participate in learning opportunities such as communities of practice or conferences to improve skills and better support the team.

Contribute to the advancement and improvement of agile practices within the organization.
Requirements
Experience:
3-5 years of experience with agile development

1-3 years of Scrum Master experience managing distributed agile teams

Experience creating Azure Dev Ops queries, dashboards, and boards

Experience with SAFe framework preferred but not required
Skills:
Deep knowledge of agile practices, frameworks, and techniques

Coaching skills and ability to motivate teams

Strong communication and facilitation skills

Strong analytical and problem-solving skills

Experience with agile planning and development tools (e.g., Microsoft Azure DevOps).
Education:
Bachelor's degree in an IT or business-related discipline

Scrum Master and/or SAFe certifications preferred
Flexible Working
Chevron offers a complete package and provides career development opportunities to all employees. We do this through on-boarding, training and development, mentoring, volunteering opportunities and employee networking groups. We advocate work-life balance and offer employees access to various health and wellness programs.
For Philippines, we offer a hybrid work model
Relocation & International Considerations
Relocation will not considered.

Expatriate assignments will not be considered.
Chevron regrets that it is unable to sponsor employment Visas or consider individuals on time-limited Visa status for this position.
Chevron participates in E-Verify in certain locations as required by law.
hear from our people
At chevron, our greatest resource is our people. their ingenuity, creativity and collaboration have met the complex challenges of energy's past. together, we'll take on the future.
benefits
Health and dental care coverage

Retirement savings plans

Education assistance support

Paid vacations and holidays

Compressed work week schedules and flex time options

Recognition and service award programs
our culture
At Chevron, every day is an opportunity for all of us to continue working towards our collective vision: to be the global energy company most admired for its people, partnership and performance.
To achieve our vision, we've built our company's foundation on a set of values that guides our employees in the way we interact with each other and the communities and environments we work in.
Chevron offers a truly global and collaborative work experience. See what types of complex problems our employees are solving with cutting edge technology and innovative thinking.
the story behind the
human energy company
let our job matcher find
the right role for you
in seconds
we're proudly recognized as a preferred employer

Human Rights Campaign -
2022 - Rated 100%
For the 15th consecutive year, Chevron achieved a rating of 100 percent on the Human Rights Campaign Equality Index, which ranks U.S. companies committed to lesbian, gay, bisexual and transgender equality in the workforce.

2022 best place to work for
disability inclusion
The American Association of People with Disabilities and Disability : IN have recognized Chevron with a 100% rating on the 2022 Disability Equality Index, maintaining our top score for the third year in a row.

National Society of
Black Engineers - 2019
Honored as one of 12 organizations that made a positive impact by investing more than $100,000 in Black/African American communities.

Forbes
Forbes and Statista named Chevron to the 2019 list of America's Best Employers for Women.