internships
Our internship programs provide you with an opportunity to expand your knowledge and benefit from invaluable on-the-job experience.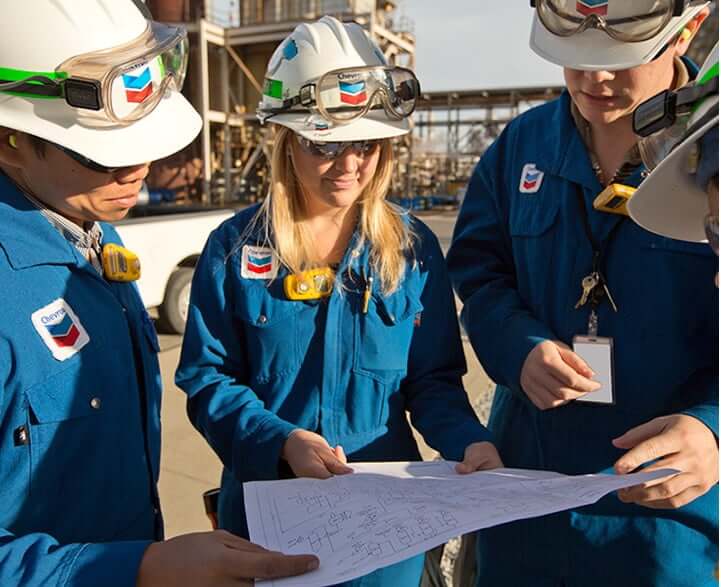 Working at Chevron provides students and recent graduates the skills and foundational experience they need to begin building a career in their chosen field. Our development programs offer a variety of professional experiences within a structure that provides opportunities to learn, grow, and ultimately succeed.
As a Chevron intern, you'll have opportunities to:
Use your knowledge and interact with senior management, current program
members, and alumni
Tour our facilities
Attend learning-centered presentations
Socialize with other Chevron professionals
View Chevron from a new perspective
Please look for us on campus or at one of the professional diversity conferences we attend.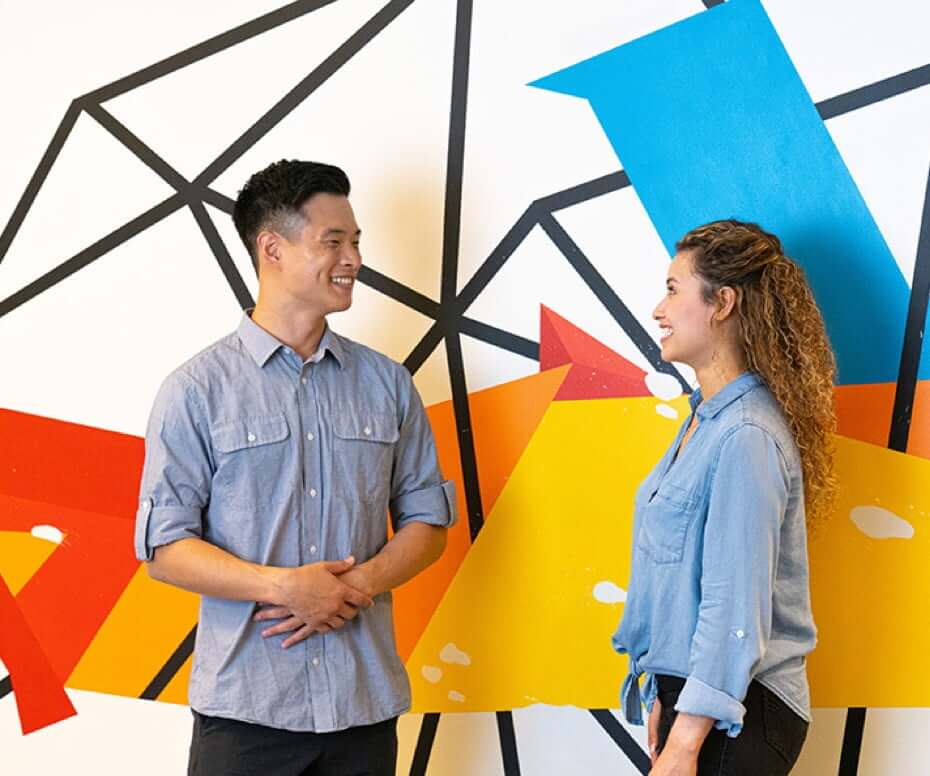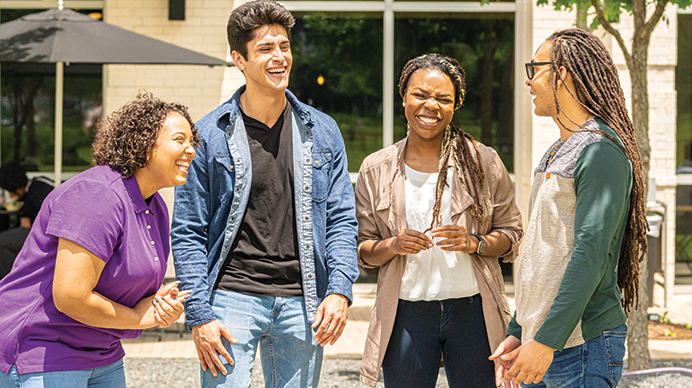 corporate affairs
Provides support at the field level and acts as a bridge between the corporate center and field offices with general knowledge of and the ability to work in all aspects of Corporate Affairs. We are seeking candidates with an understanding of social investment and community engagement activities.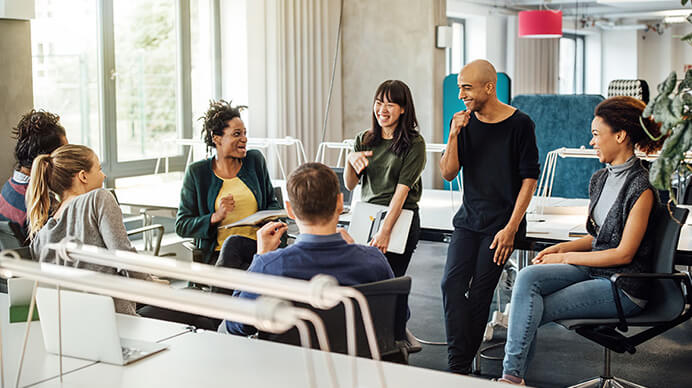 public affairs
Supports and achieves Chevron's goals by telling our story to key audiences to build an understanding of our industry and confidence in our knowledge, expertise and ability to achieve results. We are seeking candidates who are strong communicators and can effectively advise stakeholders in creating effective messages that engage external and internal audiences through media relations, social/digital media and communications.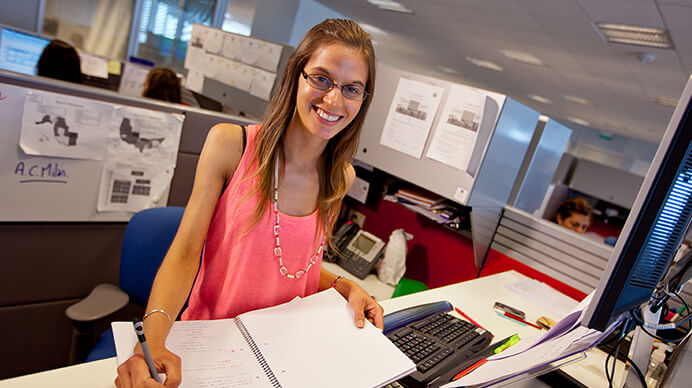 government affairs
Leads and manages policy development and advocacy on behalf of the corporation with key public stakeholders at the federal, state and international government levels. We're seeking candidates with an awareness of the implications of the political structure and environment in which the energy sector operates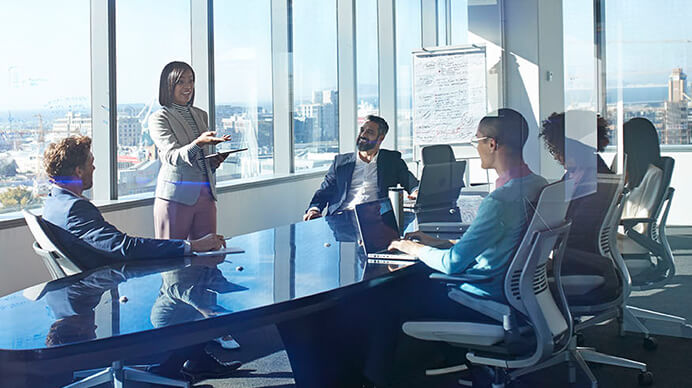 public policy and corporate responsibility
Advances Chevron's global business and corporate responsibility efforts in partnership with operating companies and business units to identify and manage social impacts, external stakeholders and issues, social investment opportunities and public policy issues.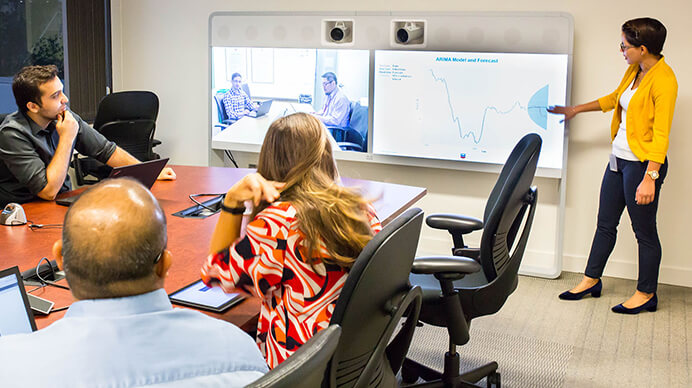 finance development program
Chevron's Finance Development Program (FDP) is an accelerated rotational program for career-minded individuals with leadership potential. As a member of the FDP, you will be part of a select community with a long-standing history of success – you'll receive strong support from both Program alumni and Finance leaders. On the FDP, you will strengthen your financial skills, make a direct and meaningful impact on the organizations where you work, and interact with all levels of management.
The FDP Summer Internship is an introduction and a key entry point to our 18-month rotational program. It is structured to allow interns to experience what the full-time program has to offer. The internship will be spent in one assignment over 10-12 weeks at our corporate headquarters in San Ramon, CA. Throughout the summer, interns will have the opportunity to attend trainings, social events, and networking opportunities with program members, alumni and senior Chevron leaders including the CFO. Summer internships are located in San Ramon, California
Finance and commercial MBA program
First-year MBA students have the opportunity to participate in Chevron's finance MBA summer internship program. You'll gain a better understanding of our business and learn more about our people and our culture. Like the full-time Finance MBA Development Program, internship assignments are typically project-oriented. We seek first-year MBA students who are interested in future job opportunities with Chevron.
You might be assigned to work in our corporate treasury or comptroller's group or in one of Chevron's major San Francisco Bay Area operating companies. All internships are located in the San Francisco Bay Area in California.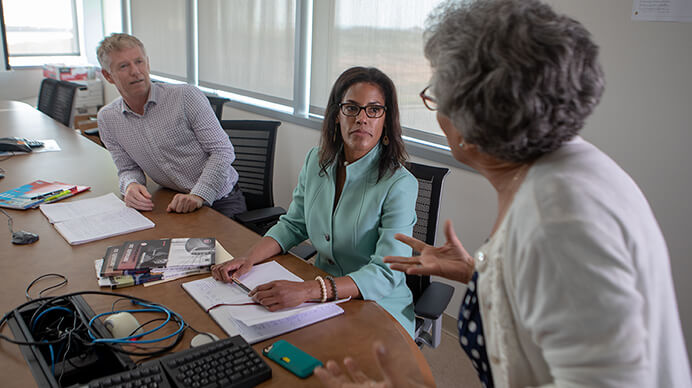 human resources development program
Chevron's human resources development program (HRDP) prepares you for a dynamic career with Chevron – a global organization focused on growth and innovation If you excel during your internship, you'll be considered for our HR Development Program (HRDP). Chevron Human Resources internships are offered during the summer.
The HRDP internship is designed for first-year graduate students currently enrolled in a Master's in Human Resources/Labor Relations program or an MBA program with a concentration in Human Resources. We look for candidates that possess the following characteristics:
Leadership potential
Ability to deliver results and manage projects effectively
Analytical and problem-solving skills
Communication skills and influencing capability
Commitment to a long-term career in human resources
Willingness to be geographically mobile, both domestically and internationally
Three to five years of prior work experience preferable
The HRDP is a challenging program designed to develop a pipeline of future HR leaders by enhancing your skills and providing a variety of opportunities throughout the enterprise (Upstream, Midstream, Downstream and Corporate groups).
Internship assignments mirror the experience and responsibilities of HR professionals and are designed to be challenging and rewarding.
10–12 week internship
Business-driven assignments
Variety of HR roles
Contribute value-add work
Develop important HR competencies and business acumen
Summer internship opportunities are generally located in the San Francisco Bay Area, California or Houston, Texas.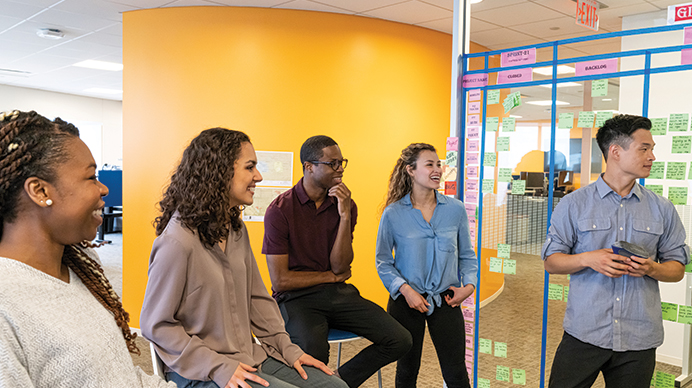 information technology
We develop and deploy IT infrastructure and digital technology solutions supporting global operations and design business solutions that create value to maintain reliable operations.
Chevron is actively seeking:
Data Scientists who apply scientific methods, computer science and machine learning to solve complex, global business challenges.
Software Engineers who develop software solutions for myriad applications across the entire business enterprise.
Engineering and Scientific Applications Professionals who provide technical support for engineering and scientific applications.
Network Engineers who design,deploy and support Chevron's Global Network infrastructure, including Industrial Internet of Things, major capital projects and telephony.
Cybersecurity Analysts who protect Chevron's critical IT assets and assess, develop and validate security programs and operations.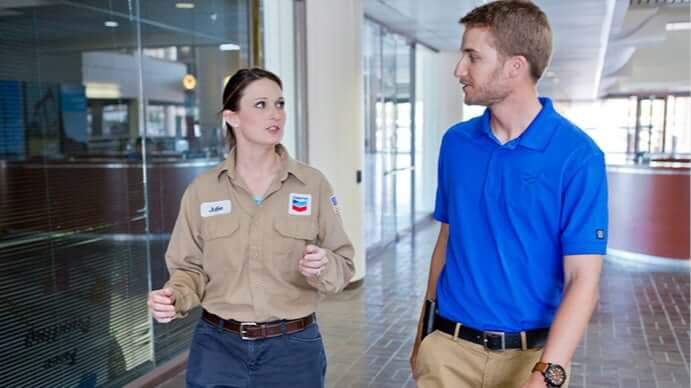 procurement/supply chain
For college juniors who would like to take a closer look at Chevron, procurement/supply chain sponsors a summer internship program. Participants will intern as a business analyst or procurement specialist where they will gain a better understanding of Chevron's business and learn more about its people and culture. Internship assignments mirror the experience and responsibilities of procurement/supply chain professionals. The experience is challenging and rewarding.
Chevron seeks talented college juniors pursuing a supply chain management degree. Ideal candidates:
Have strong academic performance and career interest in supply chain management
Possess leadership potential
Are open to learning and exploring a variety of procurement/supply chain business areas
Demonstrate analytical skills and business skills
Can innovate and look beyond standard practices
Exhibit excellent communication abilities
Value teamwork, diversity and integrity
As a procurement/supply chain summer intern, you will be asked to complete a variety of tasks and may work on several projects simultaneously. The position provides various supply chain analyses, internal and external market research studies, as well as data and process analysis to procurement management and operating company procurement teams. Participants will have opportunities to interact with senior managers, current program members, and program alumni.
Assignments and duties are driven by organizational and business needs. Assignments could include one or more projects within the following areas:
Buying and expediting
Market intelligence
Spend analysis
Rate competitiveness studies
Material inventory tracking
Procurement and business process reviews
Full-time positions may be offered to selected interns at the end of the internship.
Summer internships are typically located in:
Houston, Texas
Richmond, California
San Ramon, California (headquarters)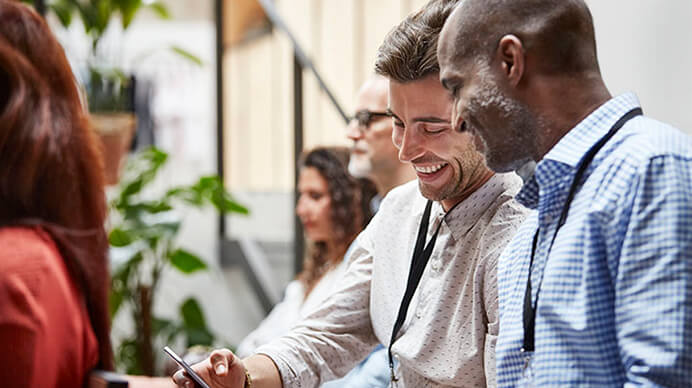 sales development program
Chevron's Sales Development Program attracts undergraduates from top-tier universities who are enthusiastic about a career in sales and aspire to work in a challenging and rewarding business.
The 4-month program offers the opportunity to learn the skills necessary to be successful in sales in an accelerated format that includes formal mentoring, formal and informal training, and field work.
After completing the program's 4-month curriculum you will have enough experience and knowledge to begin your sales career. You will be placed in a sales role in one of several different locations across the United States with a formal mentor to help you succeed in your new position. Accelerate your career at Chevron by joining the Sales Development Program.
Ideal candidates:
Thrive in a high-performance culture that values teamwork and collaboration
Possess strong leadership and communication skills
Are self-starters with aptitude and interest in interacting with customers daily
Have a passion for sales and sales management
Have sound technical and analytical skills, as demonstrated through strong academic performance
Are excited when presented with complex challenges to solve
Geographical flexibility and strong desire to live and work in several areas across the U.S.
The 10-12 week summer internship is designed to give you sales and sales related experiences in the Lubricants business. Internship assignments are project-oriented. They are challenging and impactful – just like assignments in the full-time program. The internship assignment will be in the Lubricants business with a focus on the teams and functions within or directly adjacent to sales. Recent internship experiences include projects in Sales Operations, Marketing, Marketing and Sales Technology, and Planning & Optimization. Interns are often hired into our full-time Sales Development Program upon graduation.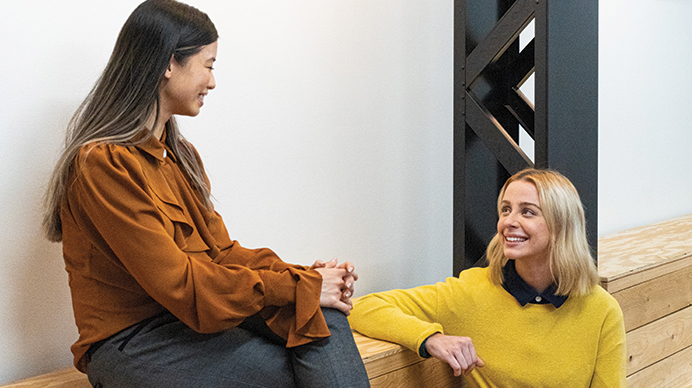 land
Our Land teams interact with federal and state government agencies on oil and gas regulatory issues; landowners and land professionals to obtain leases, agreements, title opinions and chain of title documents to establish proper payees and title. People working on our Land teams make strategic business decisions and provide business advice to multi-disciplinary teams on land related matters, such as asset management and contracts. To qualify, individuals must have or be pursuing a Bachelor's, Master's or Doctorate degree in one of the following:
Energy Commerce/Energy Management
General Business
Finance
Economics
Law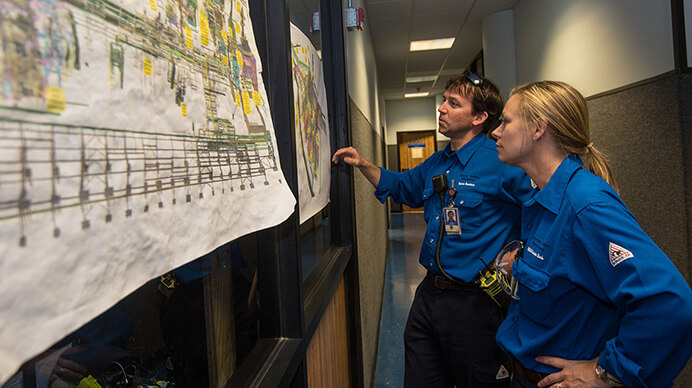 downstream & chemicals
Chevron's Downstream & Chemicals Summer Internship Program attracts MBA students from top-tier universities who are enthusiastic about professional development and aspire to learn about and work in a quickly evolving and challenging industry.
During the summer internship, you'll have opportunities to interact with senior management and current Graduate Development Program members and alumni. You'll tour our facilities, attend presentations about the Company and connect with other Chevron professionals.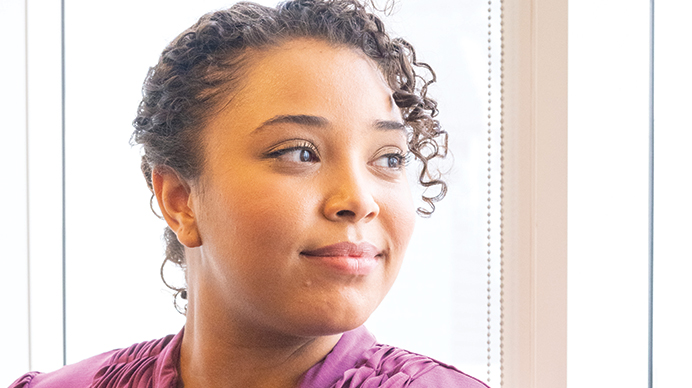 earth science
Earth science is the foundation of our industry; it is essential to unlocking the earth's vital stores of energy. Chevron earth scientists collaborate with talented colleagues around the world to develop new ideas and technical concepts that drive Chevron's major business segments.
Chevron is actively seeking:
Development Geologists who provide detailed geologic knowledge to currently producing assets and develop new ideas or projects for improving total reserves recovery.
Exploration Geologists who apply their understanding of the earth's systems and processes to areas with little data and develop potential exploration test areas.
Development Geophysicists who examine seismic data on a detailed scale to propose new infill drilling locations within an existing oil and gas property.
Exploration Geophysicists who apply their knowledge to a regional data set and discover a new area for exploration.
Petrophysicists who use their technical skills in sedimentary mineralogy and physics to analyze well data and determine quantitative reservoir properties and influence critical oil and gas well completion decisions.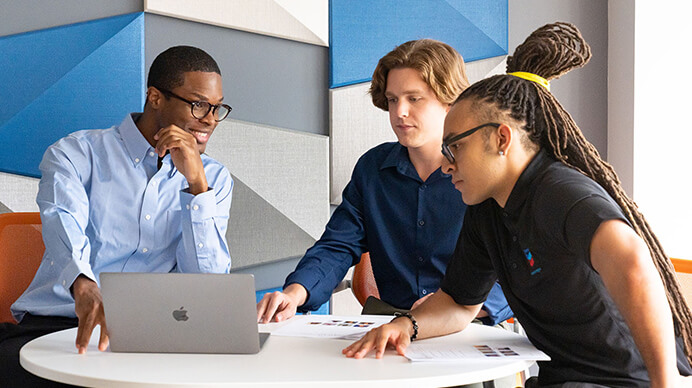 engineering
You can experience what it's like to work with a leading-edge Chevron engineering team by participating in our engineering internship program. When you participate in Chevron's engineering internship program, you'll:
Gain hands-on engineering experience working on a marketing, exploration, production or refinery project, ranging from field support to detailed technology support
Work directly with other engineers and professionals in a team environment and see how Chevron people work together to deliver success
Develop your skills under the supervision and guidance of experienced professionals
Use our internship program as a gateway to explore job opportunities with Chevron
inspiring interns with innovation (video)
Our interns work with, and learn from, some of the best mentors in the industry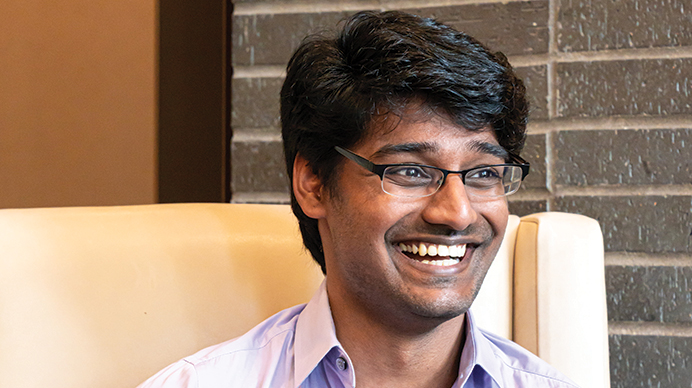 health, safety, and environment
Health Safety and Environment specialists support a critical priority—monitoring and protecting the safety and health of our people, the environment in our operations and the communities where we work.
Chevron is actively seeking:
Environmental Specialists who advise on environmental regulatory requirements, helping to build best practices, procedures and guidelines at Chevron.
Safety Specialists who conduct safety inspections and audits while helping to build best practices, procedures, guidelines and courses to optimize safety at Chevron.
Process Safety Specialists who conduct exposure assessments and audits, evaluate exposure controls, develop process risk assessment techniques and offer specialized oversight.
To qualify, individuals must have or be pursuing a Bachelor's, Master's or Doctorate degree in one of the following:
Industrial Health and Safety
Industrial Hygiene
Public Health
Occupational Safety and Health
Civil/Mechanical/Chemical/Electrical and/or Petroleum Engineering
Environmental Engineering/Environmental Science
Fire Protection/Safety Science
Geology/Hydrogeology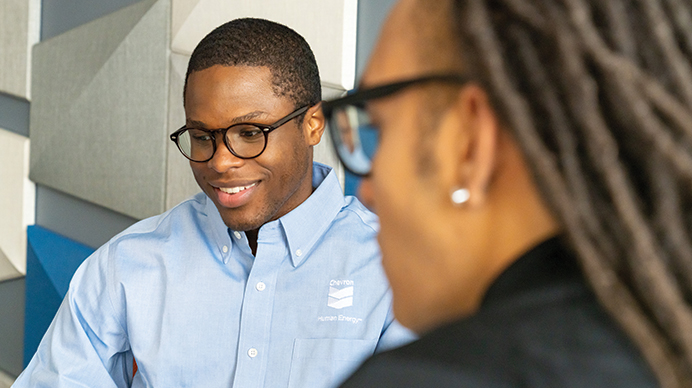 marine and shipping
For more than 125 years, our fleet has provided a vital link between Chevron's operations and the marketplace. We are an industry leader in safely and reliably transporting crude oil, liquefied natural gas (LNG) and refined products that power the world.
Chevron Shipping is the corporate marine center of expertise for Chevron operations and projects, providing safe, reliable and cost-competitive marine transportation, managing marine risk and providing operations, technical and commercial support to our customers. Chevron is actively seeking individuals interested in:
Chartering & Commercial Operations
Hull and Systems Engineering
Information Technology/Strategy and Business Performance
To qualify, individuals must have completed two years of undergraduate study in the areas of:
Naval Architecture
Marine Engineering
Ocean Engineering
Marine Transportation
Maritime Business Administration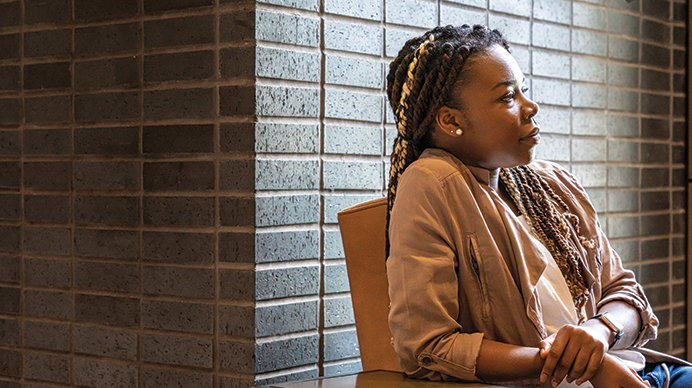 facilities engineering
Facilities Engineers are involved with designing, building and maintaining the Chevron facilities that bring oil and gas production to market. Facilities Engineers work in all parts of the organization in locations around the world. Chevron is actively seeking:
Systems, Refining or Operations Engineers who support day-to-day operations of Chevron's facilities.
Technical Discipline Engineers who develop, design, build and maintain mechanical systems and equipment.
Project Engineers who identify, scope, evaluate and facilitate completion of projects.
To qualify, individuals must have or be pursuing a Bachelor's, Master's or Doctorate degree in one of the following:
Chemical Engineering
Civil Engineering
Electrical Engineering
Mechanical Engineering
Reliability Engineering
Materials Engineering
Naval Architecture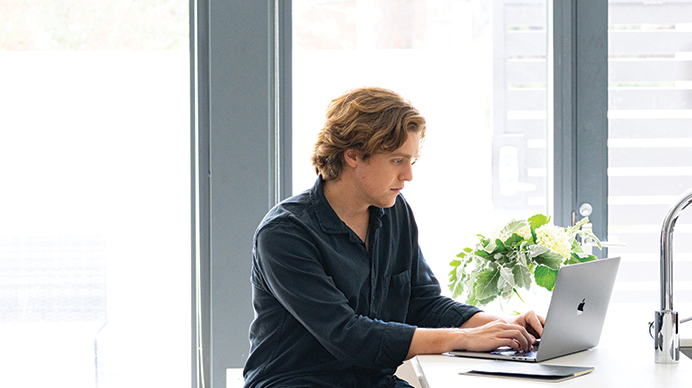 petroleum engineering
Petroleum engineers play a critical role in our operations by managing oil and gas producing properties and identifying opportunities to improve performance and profitability.
Chevron is actively seeking:
Production Engineers who are involved in the full life cycle of field development, from conceptual design through the production phase and eventually abandonment.
Reservoir Engineers who evaluate field performance opportunities and help maximize the ultimate value of a property.
Heavy Oil and Unconventional Resources Engineers who provide solutions to increase the value of heavy oil assets and other unconventional reservoirs.
Our interns get to explore skills and job opportunities under the supervision and guidance of experienced professionals
gain hands-on experience by participating in live projects
of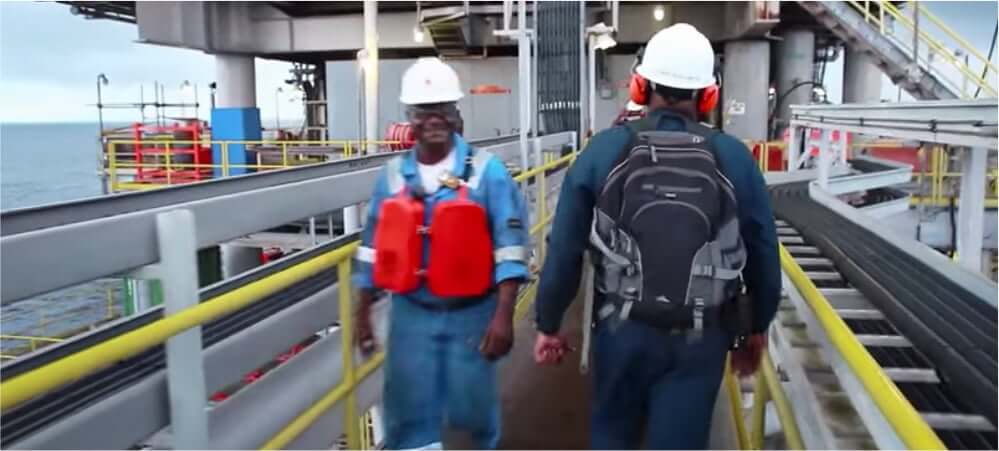 real projects – just another day in the "office" for our interns
How many interns could say they spent their summer modeling a deep water environment? Ours can.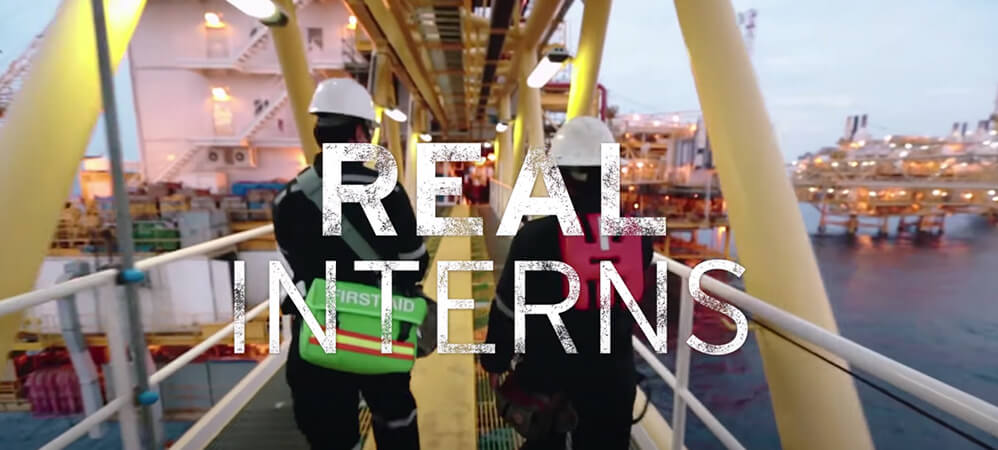 real responsibilities to solve real challenges
Our interns don't sit around making coffee, they're making a real impact on the world.
let our job matcher find
the right role for you
in seconds
we're proudly recognized as a preferred employer

Human Rights Campaign -
2022 - Rated 100%
For the 15th consecutive year, Chevron achieved a rating of 100 percent on the Human Rights Campaign Equality Index, which ranks U.S. companies committed to lesbian, gay, bisexual and transgender equality in the workforce.

2023 best place to work for
disability inclusion
The American Association of People with Disabilities and Disability : IN have recognized Chevron with a 100% rating on the 2023 Disability Equality Index, maintaining our top score for the fourth year in a row.

National Society of
Black Engineers - 2019
Honored as one of 12 organizations that made a positive impact by investing more than $100,000 in Black/African American communities.

Forbes
Forbes and Statista named Chevron to the 2019 list of America's Best Employers for Women.