respect. ingenuity.
partnership. trust.
we are the humans behind human energy.
energy is essential
We work to provide the energy that enables human progress around the world. We live this purpose every day.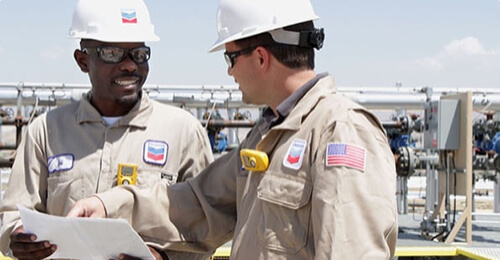 our vision
To be the global energy company most admired for its people, partnership and performance.
our purpose
We develop the affordable, reliable, ever-cleaner energy that enables human progress.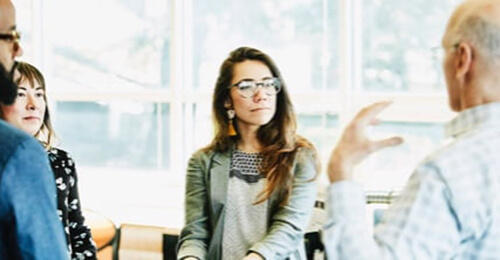 align and inspire
We set clear expectations and communicate a shared purpose.
build relationships
We foster a workplace where everyone collaborates in high-performing teams.
grow capabilities
We develop ourselves and take well-reasoned risks to maintain a competitive advantage.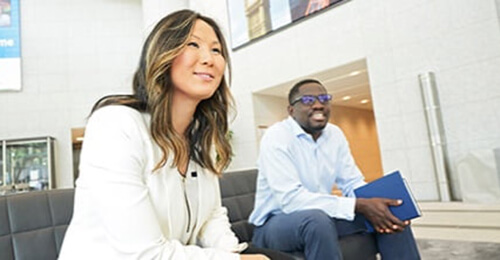 deliver results
We empower people to make decisions and remove barriers to achieve results.
empowering people
Our inclusive work environment values unique talents, experiences and ideas.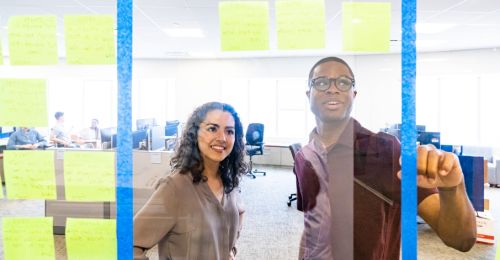 protecting the environment
We aim to reduce our combined carbon intensity by 35%.
getting results the right way
We aim to act with the highest integrity and ethics and we hold ourselves accountable.
meet the #humansofchevron
Meet the humans behind the human energy company. Hear their stories, learn about their passions and how they connect with life at Chevron.
powering human
progress starts with taking care of the
communities we serve
of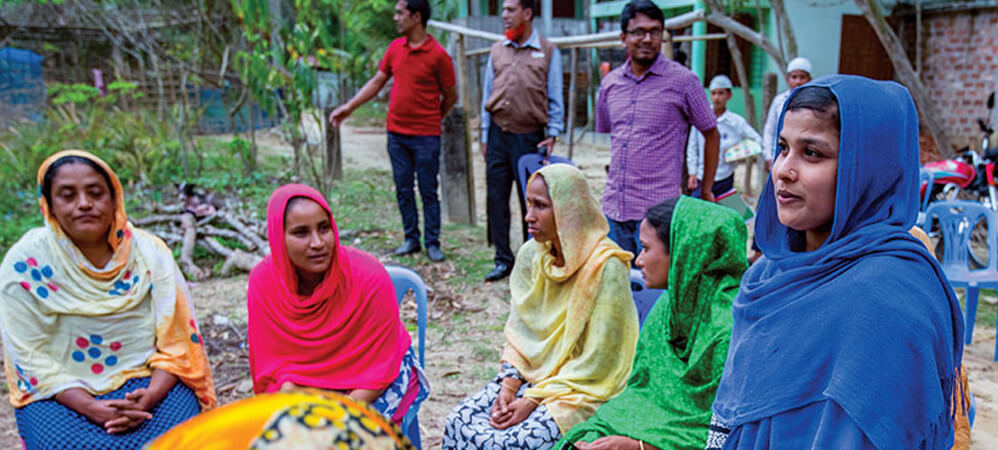 contributing to the SDGs
We work to advance the UN's sustainable development goals as part of our commitment to enable human progress around the world. Chevron touches all 17 SDGs through our day-to-day operations, partnership initiatives and social investment opportunities.
learn more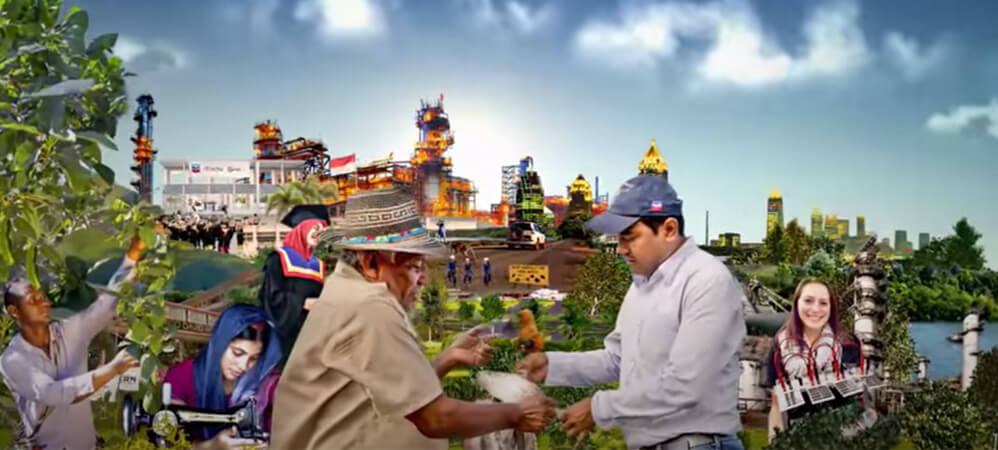 creating prosperity
Through decades of experience, Chevron has learned that our business success is deeply linked to society's progress. We invest significantly in major projects and local goods and services, create jobs and generate revenues for local communities.
watch video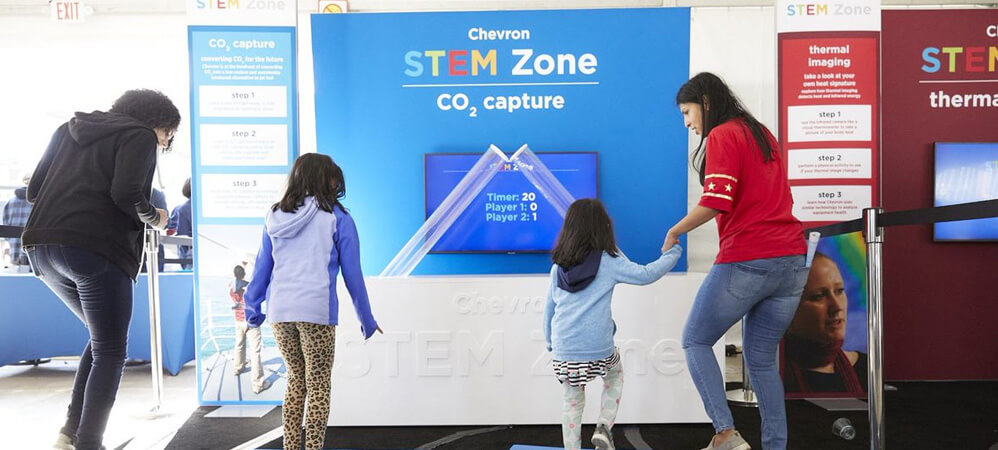 Chevron STEM Zone
The Chevron STEM Zone is an interactive mobile space where students, teachers, and parents learn how STEM concepts are connected to sports and every day life. Chevron also works with professional sports organizations to inspire kids' interest in learning about STEM, which can lead to rewarding careers.
learn more
that's not all
there's more to
our story
mutual respect

We learn from and respect the cultures in which we operate. We have an inclusive work experience that values uniqueness and diversity.

diversity and inclusion

we invest in you

We invest in, develop and empower our highly competent workforce.

benefits
let our job matcher find
the right role for you
in seconds
we're proudly recognized as a preferred employer

Human Rights Campaign -
2020 - Rated 100%
For the 15th consecutive year, Chevron achieved a rating of 100 percent on the Human Rights Campaign Equality Index, which ranks U.S. companies committed to lesbian, gay, bisexual and transgender equality in the workforce.

2021 best place to work for
disability inclusion
The American Association of People with Disabilities and Disability : IN have recognized Chevron with a 100% rating on the 2021 Disability Equality Index, maintaining our top score for the third year in a row.

National Society of
Black Engineers - 2019
Honored as one of 12 organizations that made a positive impact by investing more than $100,000 in Black/African American communities.

Forbes
Forbes and Statista named Chevron to the 2019 list of America's Best Employers for Women.