chevron in the United States
headquartered in San Ramon, California, chevron is the second-largest integrated energy company in the United States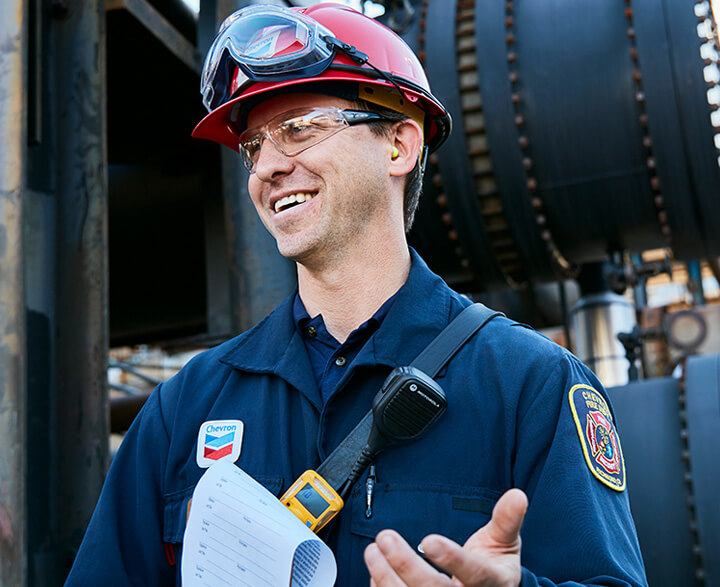 In the U.S., Chevron has a strong presence in all aspects of the oil industry. As the second-largest U.S.-based integrated energy company, Chevron produces oil, natural gas and other products essential for progress.
who we hire
Chevron values diversity, inclusion, high performance, integrity and trust, partnership, and protecting people and the environment as a company and in our employees. In the U.S., Chevron hires individuals with education and experience in one or more of the following areas:
Engineering (completion, drilling, facilities, petroleum, process, reliability)
Earth science
Operations and maintenance
Information technology
Chemistry
Human resources
Finance and accounting
Health, environment and safety
Sales and marketing
horizons training program
Horizons is a formal five-year training program that includes a curriculum of courses and the opportunity to expand your technical experience and job skills. The program is available to recent graduates with education in the following areas:
Engineering (drilling, facilities, petroleum, refinery)
Earth science
Information technology
Health, environment and safety
Supply chain management
Shipping
where you'll work
Depending on your role, your journey at Chevron could take you to one or more of the following U.S. locations, as well as to other locations around the globe:
Alabama
Alaska
California
Colorado
Florida
Louisiana
Michigan
Mississippi
New Jersey
New Mexico
Pennsylvania
Texas
Utah
Wyoming
career development support
When you join Chevron, you'll find a workplace committed to your professional development. You'll receive support and tools to create your own career path, including education assistance support which pays up to 75 percent of the cost (including tuition, textbooks, lab fees, and registration and administration fees) for approved courses.
equal opportunity employer
All qualified applicants will receive consideration for employment without regard to race, color, religious creed, sex (including pregnancy), sexual orientation, gender identity, gender expression, national origin or ancestry, age, mental or physical disability, medical condition, reproductive health decision-making, military or veteran status, political preference, marital status, citizenship, genetic information or other characteristics protected by applicable law.
We are committed to providing reasonable accommodations for qualified individuals with disabilities. If you need assistance or an accommodation to locate information on employment opportunities or to apply for a position, please email us at emplymnt@chevron.com.
Chevron participates in the U.S. Government's E-Verify program. Please read the E-Verify Notice-English / E-Verify Notice-Spanish and Right to Work Notice-English / Right to Work Notice-Spanish before proceeding with your employment application.
jobs for you
Do you have any jobs saved yet? Start looking now! Once you've found one you're interested in, click the save this job button or icon. You can find them on the search results or job description pages.
Recently viewed jobs will appear here once you have visited a job description page.
that's not all
there's more to
our story
more about Chevron in the United States

With our business and social investments, we boost economies in the areas where we operate by creating jobs, improving livelihoods and supporting local businesses.

chevron in the united states

resources

We invest in, develop and empower our highly competent workforce.

resources

diversity and inclusion

We learn from and respect the cultures in which we operate. We have an inclusive work experience that values uniqueness and diversity.

diversity and inclusion
we're proudly recognized as a preferred employer

Human Rights Campaign -
2022 - Rated 100%
For the 15th consecutive year, Chevron achieved a rating of 100 percent on the Human Rights Campaign Equality Index, which ranks U.S. companies committed to lesbian, gay, bisexual and transgender equality in the workforce.

2023 best place to work for
disability inclusion
The American Association of People with Disabilities and Disability : IN have recognized Chevron with a 100% rating on the 2023 Disability Equality Index, maintaining our top score for the fourth year in a row.

National Society of
Black Engineers - 2019
Honored as one of 12 organizations that made a positive impact by investing more than $100,000 in Black/African American communities.

Forbes
Forbes and Statista named Chevron to the 2019 list of America's Best Employers for Women.